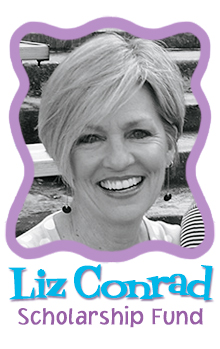 Liz Conrad
May 21, 1954 - August 26, 2009

The 2013 Scholarship Fund will open in early December. Check the Southern Breeze message board for announcements (or sign up for email alerts from this blog). The deadline is January 26th. The winner will be announced on February 1st.
In honor of our dear friend, the
Southern Breeze
chapter of the
Society of Children's Book Writers and Illustrators
has established a Illustrators' Day / Springmingle Conference Tuition Scholarship Fund (a $250 value). The scholarship will be awarded to one budding illustrator in the children's book field for the Springmingle conference held in Atlanta each February as well as Illustrators' Day. This scholarship is open to Southern Breeze SCBWI members only and would be an impressive honor to add to one's resume.
(If you are not a member and would like to join, go to the
SCBWI website
to register. Joining SCBWI National automatically makes you a member of your regional SCBWI chapter.)
Applications are accepted once conference registration begins, so watch for the announcement on the
Southern Breeze message board
(members will also receive a direct email announcement).
If you would like to apply for the scholarship please download the
application form
(click the image to the right) and email your submission to elizabeth@dulemba.com. For image files, please use
YouSendIt.com
. What you need to send is detailed on the application form. If you cannot send your submission electronically, please email and a mailing address will be sent to you.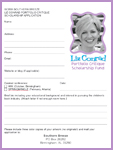 Questions can be directed to the:
Southern Breeze Illustrator Coordinator, Elizabeth Dulemba at elizabeth at dulemba dot com or the Assistant Illustrator Coordinator, Kathleen Bradshaw at klbradshaw at yahoo dot com.
To learn more about Liz visit:
Liz's Blog
Liz's page at the Neis Group
Liz's page at ChildrensIllustrators.com
In Memoriam: Liz Conrad
Liz Conrad Memorial Page
If you would like to make a donation to the Liz Conrad Portfolio Critique Scholarship Fund, please mail it to the above address.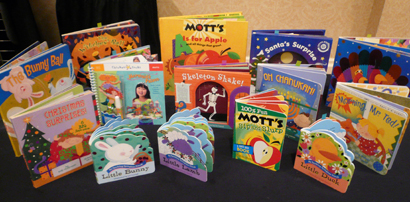 Scholarship Winners:
Springmingle 2010:
Kristen Applebee
and
Jeremy Evans
WIK 2010:
Kathleen Bradshaw
Springmingle 2011:
Margaret Dyer
Springmingle 2012:
Shanda McCloskey
Springmingle 2013:
Denise Plauché