April 2009 - April 2011
By Elizabeth O. Dulemba
SCBWI Southern Breeze Illustrators' Coordinator
Our 1st Annual SCBWI Southern Breeze Children's Book Illustrators' Gallery Show opened during kick-off night for the 2009 Decatur Arts Festival. The independent children's book store,
Little Shop of Stories
, hosted the event in their fabulous new location on the square. As my first event as Southern Breeze's new Illustrators' Coordinator, and with good friend Liz Conrad's help, the show came together smoothly and surpassed all expectations - it was a truly magical evening. To see more pictures of opening night
CLICK HERE
.
Our inaugural show included work from:
Rick Anderson
Mark Braught
Ami Blackford
Sarah Campbell
Liz Conrad
Elizabeth O. Dulemba
Laura Knorr
Daniel Powers
Rick Spears
Karen Stormer Brooks
We are lucky to have such wonderful talent in our region! 
Accompanying picture books for each illustration were displayed on low stools making the show a perfect introduction to fine-art for children and drawing (ha!) interest from South Arts (a branch of the National Endowment of the Arts). In a stroke of good luck we couldn't have forseen, South Arts took on the show to travel all over the South for two years! Here is where it went:
The show opened during the Fay B. Kaigler International Book Festival in April 2009 at the Saenger Theater and received lots of press.
Click here for more.
Schedule:
Fay B. Kaigler International Book Festival
- Saenger Theater (April 1 - May 30, 2009)
Article in StudentPrintz.com
Article in hattiesburgamerican.com
Exhibit Photos by Sarah C. Campbell
Article at School Library Journal
Article at The Student Printz
The Saenger Theatre website featuring Storybook Look
Visit Hattiesburg...Events
The Art Institute of Atlanta - Decatur Campus
(during the Decatur Book Festival) - Aug. 31 - Sept. 30, 2009
Announcement in Access Atlanta
Decatur Book Festival Website Announcement
Creative Loafing
Art Institute News
More pictures of opening night at
dulemba.com
Savannah Children's Book Festival
- Live Oak Public Libraries (October - November 2009)
Announcement on Library Site
The Discovery Museum of Western Tennessee
in Jackson, Tennessee (February 2 - March 20, 2010)
Jackson Madison County Library Blog
Georgia Children's Museum
in Macon, Georgia (April 2010)
Local Events announcement from WMAZ
Golden Isles Arts and Humanities Association
, Brunswick, Georgia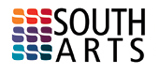 More Links:
Hanging the first show
Opening Night of the 1st Annual SCBWI Southern Breeze Gallery Show - 2008
Opening Night of the 2nd Annual SCBWI Southern Breeze Gallery Show - 2009
Opening Night of the 3rd Annual SCBWI Southern Breeze Gallery Show - 2010