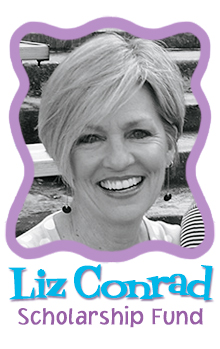 Hi All,
Along with registration for Illustrators' Day and Springmingle now being open - you can also submit to win the Liz Conrad Scholarship Fund at
.
In honor of our dear friend, the Southern Breeze chapter of the Society of Children's Book Writers and Illustrators has established a Conference Tuition / Portfolio Critique Scholarship Fund (a $230 value). The scholarship will be awarded to one budding illustrator in the children's book field to attend either our Springmingle Annual Conference in Atlanta (February), or WIK (Writing and Illustrating for Kids) in Birmingham (October) and receive a free portfolio review.
CLICK HERE
for more information and the application form. The deadline for your submission is February 28, 2014.
Cheers,
e
Elizabeth O. Dulemba
Illustrator Coordinator for the
SCBWI Southern Breeze (AL, GA, FL panhandle)