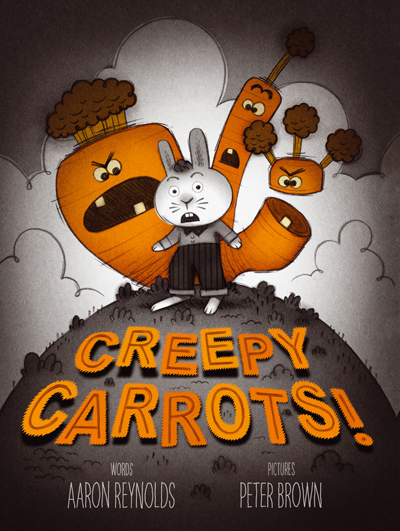 I'm thrilled to share that
Peter Brown
will be one of our speakers at this year's SCBWI Southern Breeze Illustrators' Day. I've been a fan since CHOWDER, although FLIGHT OF THE DODO was even before that. Then followed the brilliant YOU WILL BE MY FRIEND, THE CURIOUS GARDEN, and CHILDREN MAKE TERRIBLE PETS. His latest release is called CREEPY CARROTS.
There's still time to register for Illustrators' Day if you haven't yet. For more information -
CLICK HERE
.
Wait, there's more!! Check out this great video of the making of CREEPY CARROTS!
The Creepy Carrots Zone from Peter Brown on Vimeo.